Light Language Workshop // with Mark Wilke
February 27
@
7:30 pm
–
10:00 pm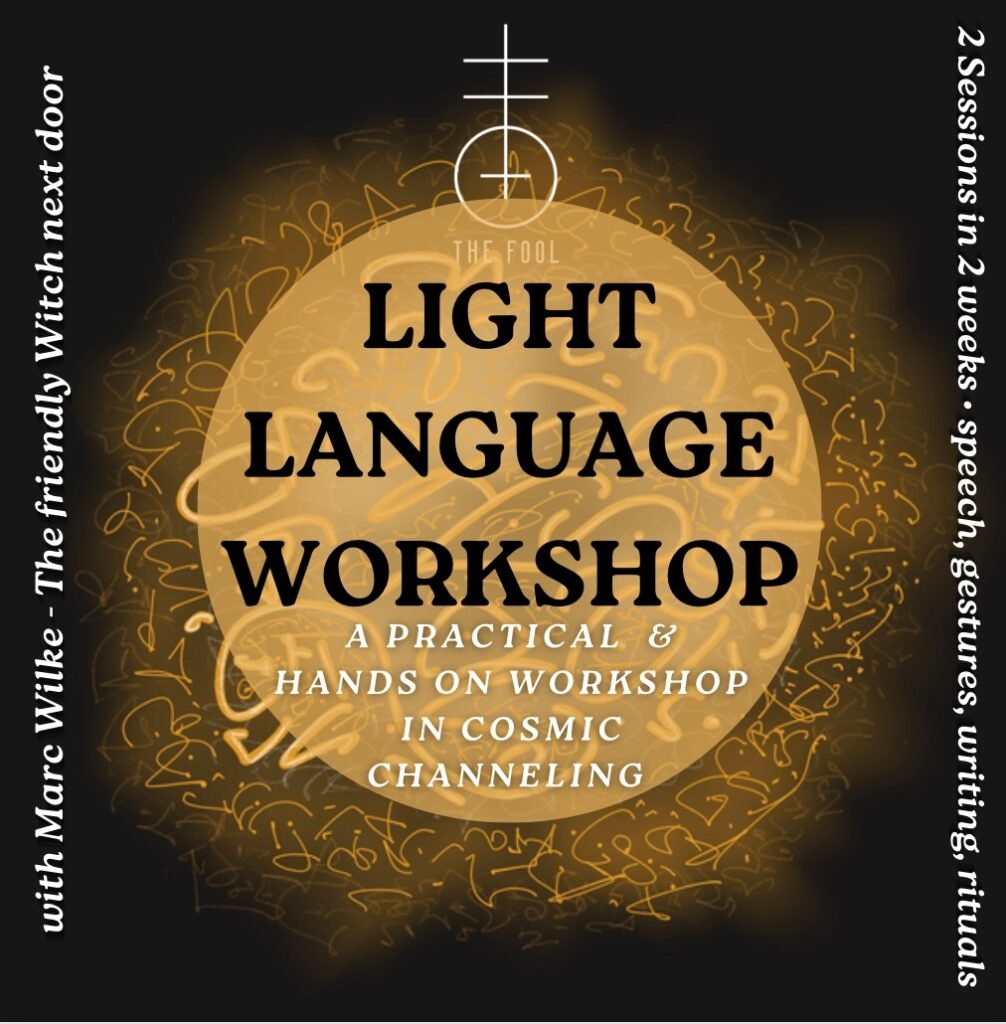 Light Language Workshop // with Mark Wilke
Did you know we all are channels for the universal wisdom and healing frequencies of the source?
In this no fluff workshop you will tap into your potential to be a channel for these energies.
With Marc Wilke – the friendly witch next door – you will have a competent instructor for the art and practical techniques of so called light language channeling.
We will focus on:
you getting results
actually doing the work
hands on instructions
a mix of group exercises and personal experiences
all there to decrease inner blocks and shyness in verbal channeling.
This session will be on integrating the learned techniques into processes of graphic channeling touching upon automatic writing and drawing.
At the end of this session we will also look at how to use your learned skills within your daily spiritual & magical ritual practice.
Attend spontaneously as a drop in student or book the session:
DM @thefool_berlin to book your spot