"Practical Magick Troubleshooting: Open Questions & Answers"
The Cabinet Of Practical Magick
March 29
@
8:00 pm
–
10:00 pm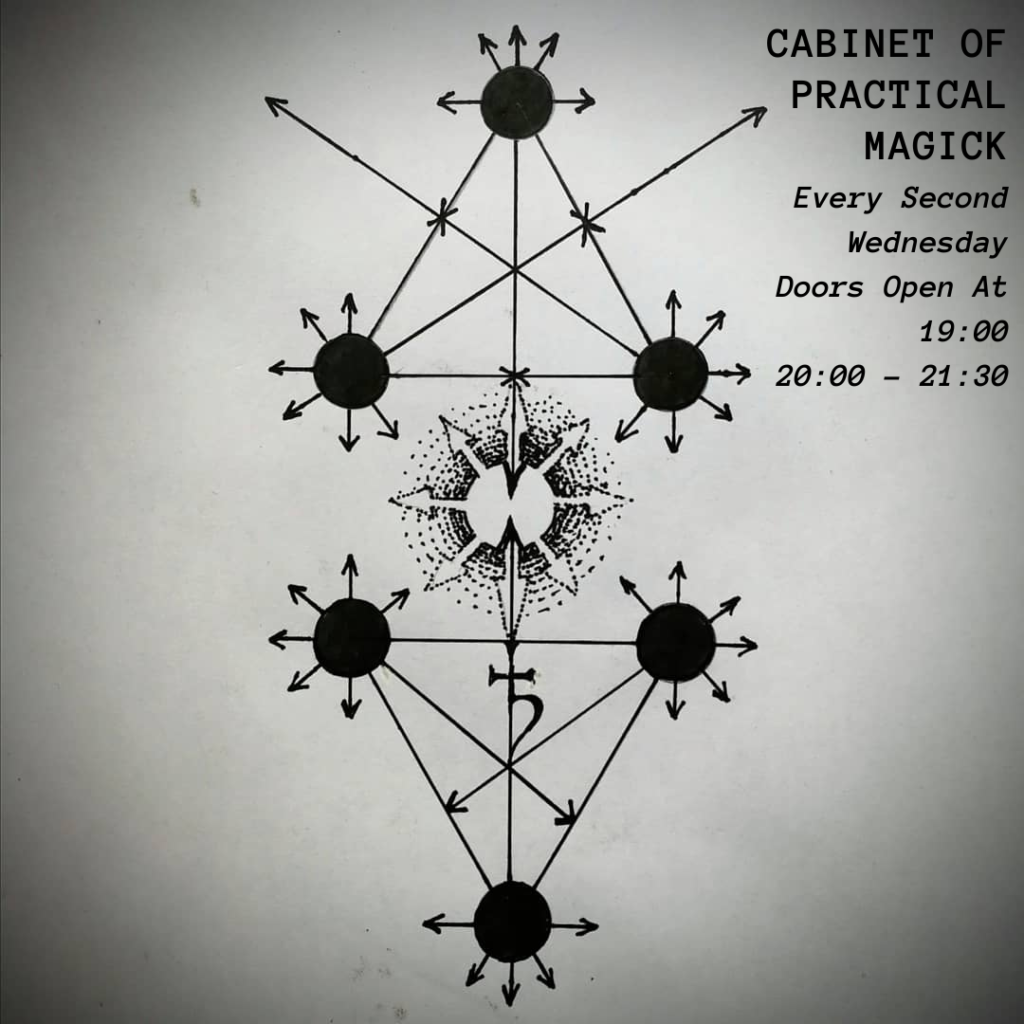 "Practical Magick Troubleshooting: Open Questions & Answers"
The Cabinet Of Practical Magick
In part five of the Magick Cabinet, we host an open session dedicated to your questions.
What issues did you met during your magickal practice? Do you have any doubt about a specific technique? Have you had fear, or the impression of doing something wrong?
@ignatius.kal will be there to tell you his opinion and solutions about that.
The Cabinet of Practical Magic is for all who are interested in practical magic. Every second Wednesday at the Fool.
Admission 19h
Start 20h -21,30h
Entry is donation based
Previously in the Cabinet:
Part 1: The position of the magician
Part 2: The ritual, construction and technique.
Part 3: Magic weapons
Part 4: Defense in Magick