SHIBARI WORKSHOP // with SAWA
May 28, 2022
@
2:30 pm
–
7:30 pm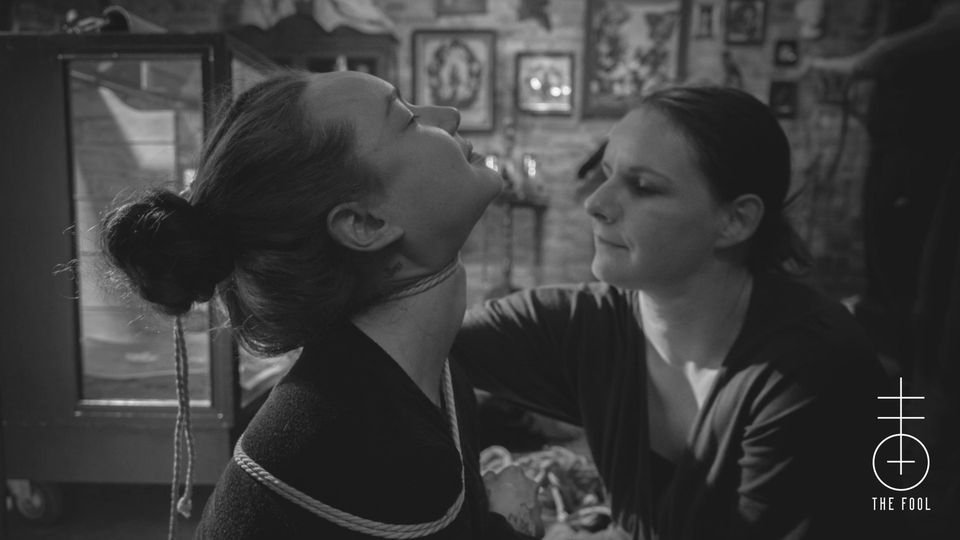 The workshop:
This workshop is an introductory workshop into rope bondage.
It aims for participants that are at the beginning of their rope journey and want to explore the possibilities of tying without having to learn complicated pattern.
We will educate about:
* safety in ropes
* consent and risk assessment
* Single vs. Double Column Tie
* Frictions
* first essential knots and techniques to start playing
* effects on body, mind and interpersonal relationships
* body handling
* outlook into various styles and approaches around tying with ropes from eastern to western cultureWhat to bring:
* a blanket that will keep you warm
* a blanket to sit / tie on!
* soft, relaxed clothing that allows plenty of space to move
* if you have: 3-5 ropes (preferably hemp or jute rope); there will also be rope provided in case you don't own ropes yet
* safety scissor if you have one;This workshops needs you to bring are partner.
Extra note: this workshop is slightly advanced to the last beginners workshop.
Some techniques will be repeated and studied in more detail.
SAWA
Sawa is a Berlin-based rope artist, who hosted pre-Corona the Berlin Bondage Jam and teaches and organises workshops and classes about rope bondage and somatic coaching.
Sawa started teaching ropes in 2019, following the support and empowerment of her peers. She intensely studied Shibari and Kinbaku from both sides: in ropes and tying. Combined with her six years experience as a systemic coach and multiple years as a martial arts instructor, her teaching is very conceptional, driven and enthusiastic. She deliberately crosses styles, clashes body work and martial arts with ropes and reinforces improvisation and creativity.
LIMITED NUMBER – RVSP your place sending an e-mail at info@thefool-berlin.com