TELESTERION BERLIN
October 11, 2022
@
3:00 pm
–
11:30 pm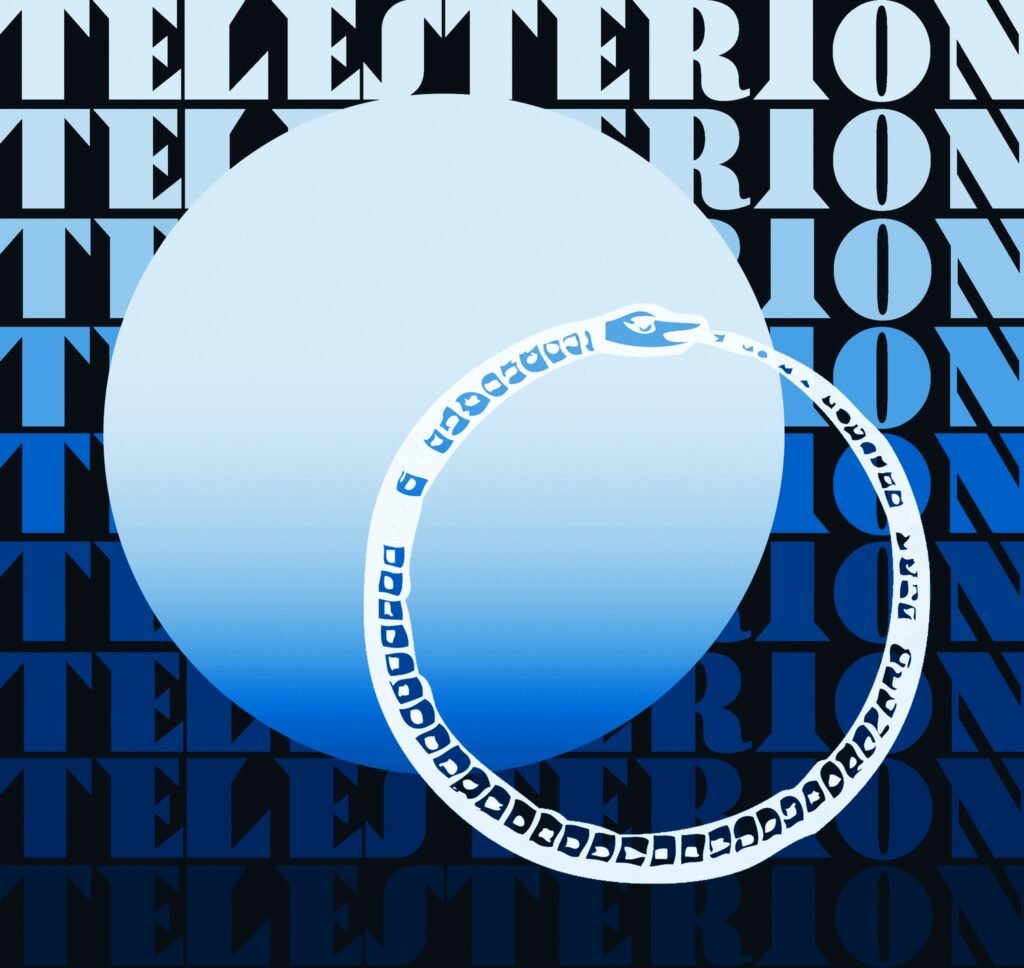 TELESTERION BERLIN
Time: 3pm – 7pm
Seventh Ray Mystery School
7pm – 8pm BREAK
8pm – Midnight
Evening ProgrammeBring:
Blanket, pillow, eye mask
Availability:
30 places availablePlease note there will be no tickets available on the door.

About:
Telesterion – "Initiation Hall" from Greek τελείω, "to complete, to fulfil, to consecrate, to initiate".
The Telesterion combines experiential learning, sensorial ritual, performance, audience engagement and an appreciation of the ridiculous, to provoke curiosity, inspiration and joy.
Workshop Programme:

3-4pm Technomagic // Carl H. SmithCarl H. Smith explores current emerging learning technologies and seeks to harness them usefully to enhance, expand and enrich an embodied human experience of life. Carl's work offers an alternative to the technophilic transhumanist agenda and is an attempt to counter disembodiment and disenchantment in the digital age.
4-5pm Third Mind Triad // Karin Valis, Leslie Claire and Katy Noura Butler
Karin Valis is a Berlin-based writer, musician and machine learning engineer, with a deep passion for everything occult and weird.
Leslie Claire is a UK based Texan artist exploring performance, collage, dramaturgy and metaphysics.
Katy Noura Butler is a tarot expert, teacher of Egyptian Mysteries and the author of the book – Egyptian Path of Love.The experience starts with choosing the resonant triad through a special rune and tarot reading technique developed by Katy Butler. She provides us with a reading of this Triad of energy which corresponds to and links three Egyptian deities on her Egyptian Star of Life system.After an initial meditation on these attributions, the participants will form a circle and attempt to achieve the state of free flow and resonance, generating a chain of associations and images related to the Triad. After the circle is closed, the prompts will be fed into state-of-the-art machine learning algorithms to interpret text prompts into images, that will be joined into a video.The machine uses random seeds, that pull specific visual representations of the participant's visions from the latent space. This space is uncannily similar to the concept of the collective unconscious, thus providing a relevant divinator parallel to the process.The final video will be projected during the venting session in a hypnotic music performance. All participants are invited to experience and reflect on their collectively built expression of the energetic triad and observe its resonance within themselves.
5-6pm Alchemical Dreams // Sarah Janes
Sarah Janes is a lucid dreaming aficionado, author, researcher and sleep hypnotherapist, specialising in the dream as medicine in the Western esoteric tradition. In this workshop Sarah will lead those inside the Telesterion on a guided hypnagogic journey into conscious dreamspace. A pillow, blanket and eye mask is highly recommended for this session.6-7pm Thanatotherapy // Pascal Immanuel MichaelPascal Michael is a PhD student at University of Greenwich with Dr. David Luke, he is investigating psychedelic and spiritual experiences, specifically the phenomenology and physiology of the DMT and near-death experience (NDE).
Evening performances from 8pm-Close

Cost and tickets:
Workshop and evening 44€ //
Workshop only 33€ //
Evening (from 8pm) 15€
TICKETSOURCE LINK:
https://www.ticketsource.co.uk/theexplorersclub/t-noollodPayPal:
Please check availability first by emailing: sarah@awakeandaway.co.uk // Ref: TELESTERION