The Occult Therapy monthly Ritual // Bed of Nails
January 29
@
6:00 pm
–
9:00 pm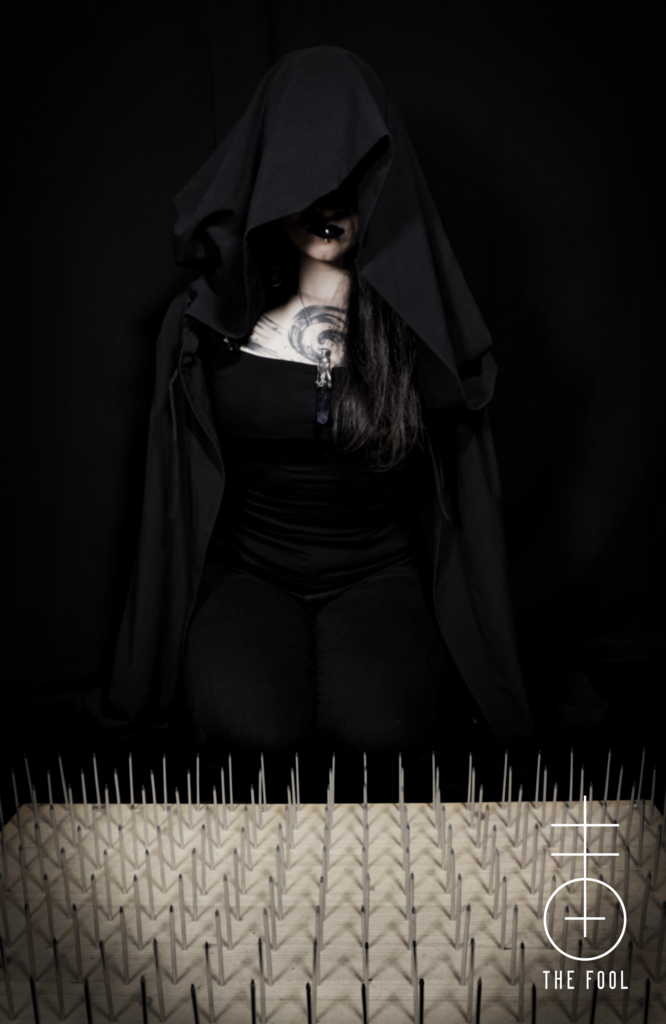 The Occult Therapy monthly RitualBed of Nails
Embrace the discomfort and reach an higher state of consciousness.

This Ritual will start with an introduction to the philosophical concept of fear, pain, vulnerability, and empowerment. Personal intentions will be set and shared with group before proceeding to the start of the ritual. First we will go into a guided meditation, and then take turn to lie down on the bed of nails. Once everyone has been through the ritual, there will be time to start the processing of the latest accomplishment together with the group.

We will connect body, mind, and soul in one somatic ritual to obtain a transformation. Come with a willingness to face your shadows, and to be vulnerable with the group. Together we will create a safe space encircled by trust and respect.

Warning:
you must be willing to expose skin (back mostly)Hosted by Charlyn864, those rituals will open a door to your inner self and give you an opportunity to connect with others. Charlyne864 have been a facilitator since 2010 in body suspension. During her career she learned other skills like rope (aka shibari), as well as other practices common to fakirism, and studied psychology related material (life coaching with Oxford, Mental Health First Aid, and trauma reading materials). Combining all those skills adding with a touch of occultism, The Occult Therapy was created.

Limited to 5 participant only with pre-booking
Find out more at www.theocculttherapy.com