A Night of Familiars
July 21
@
8:00 pm
–
11:00 pm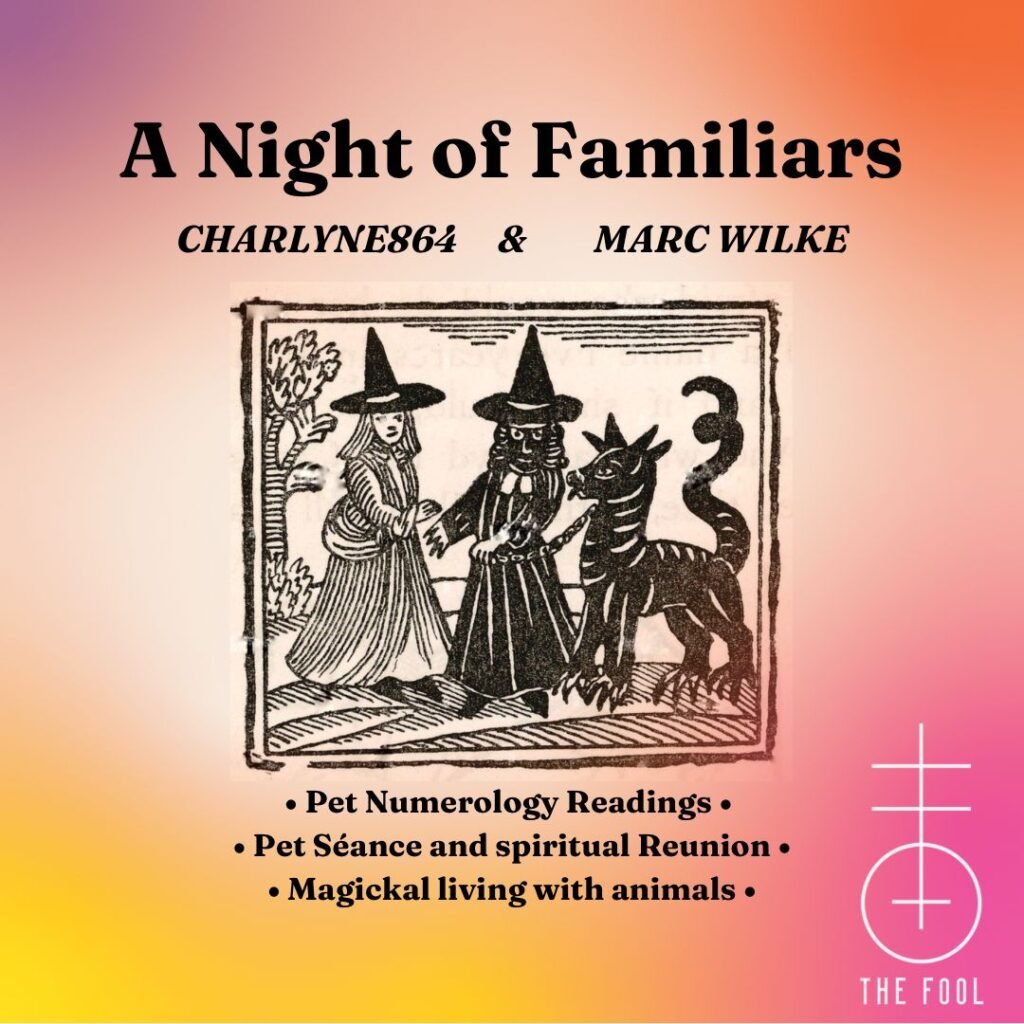 A Night of Familiars

Pet Numerology Readings – Pet Séance and spiritual Reunion – Magickal living with animals
Join us for a fun and inspiring evening of honouring the magick of our animal friends and furry spiritual companions.
Charlyne864 will provide you with Numerology readings for your pets so you can have fun discovering their personality and needs with numerology and how to help them live their life to the fullest.
Marc leads you through a couple of mediumistic exercises, giving pet mediumship readings and facilitating a séance for you to commune and reunite with departed pets and also discover spiritual helping animals and familiars for your own spiritual practice.
Bring your pet with you if you think they'll be comfortable with other pets and would have an enjoyable time. There will be music and refreshments as we casually gather with our familiars in person or in spirit.