Tarot Skills Mastermind Group
July 18
@
7:00 pm
–
10:00 pm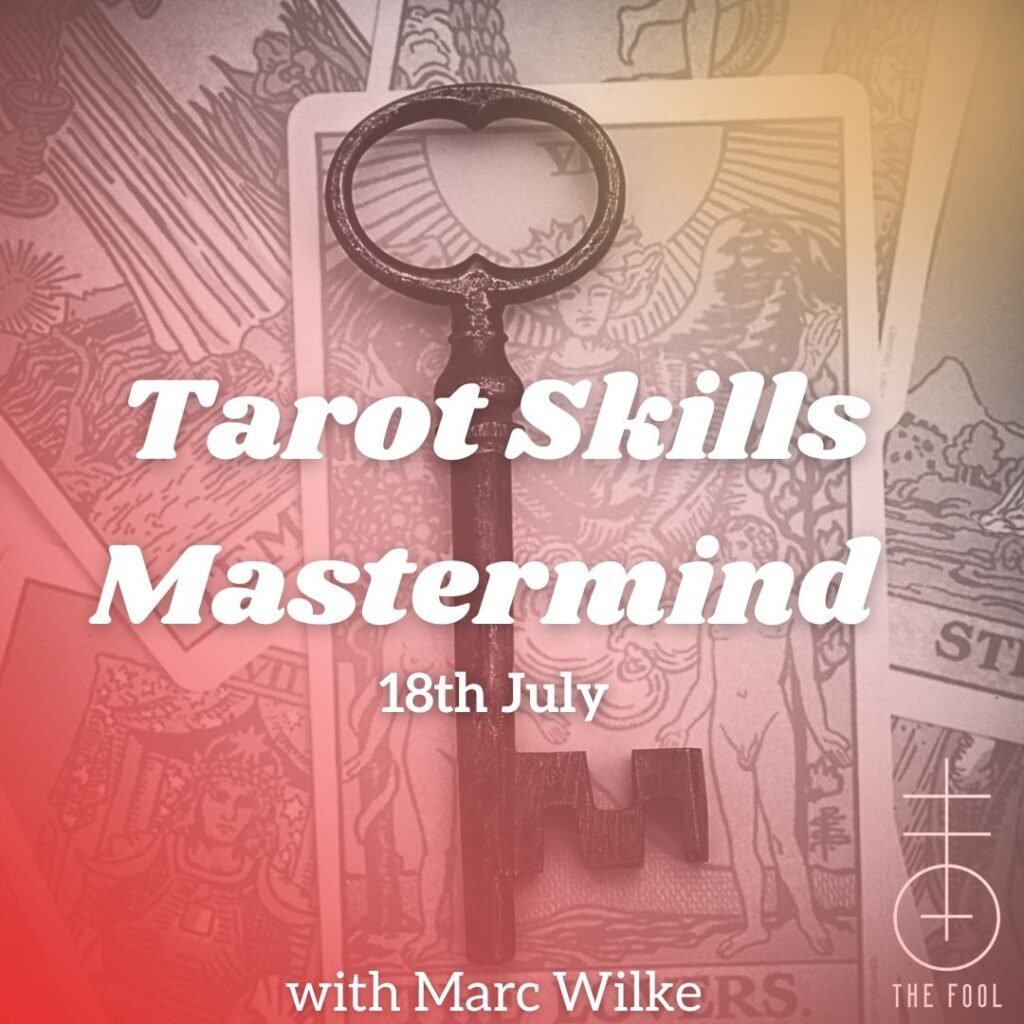 Tarot Skills Mastermind Group
Join a group of likeminded Tarot enthusiasts, beginners with similar challenges, experts with many years of experience and many diverse perspectives on the topic of Tarology.
Every month we get together to share and help each other with improving our Tarot Skills.
THIS IS THE LAST MEETING BEFORE THE SUMMER BREAK IN AUGUST
All levels of expertise, skill and knowledge are welcome as your problems become my problems and together with the hive mind of the group we will solve them and answer all your questions.
With over a decade of experience in oracular consultation, Tarot Coaching and teaching Tarot Skills Marc will facilitate the evening with
Tarot games
interactive group readings
expert tips for reading professionally in any high pressure situation
innovative layouts
techniques and approaches to read for yourself with ease and deep insights
open Q&A and discussion for ALL your Tarot related questions
In this session we focus on practical skills and application while reading for yourself and others. Even if you never read the cards you'll be able to take some moments of deep learning from this event.
There will be two free surprise gifts in the end
PLEASE RVSP VIA DM OR EMAIL
Join us as we grow together
Admittance
Donation based sliding scale 5-20€
Be there at 7:00 pm
Starting Promptly with closed doors at 7:30 pm