Adore Your Shadows
September 21
@
7:00 pm
–
9:30 pm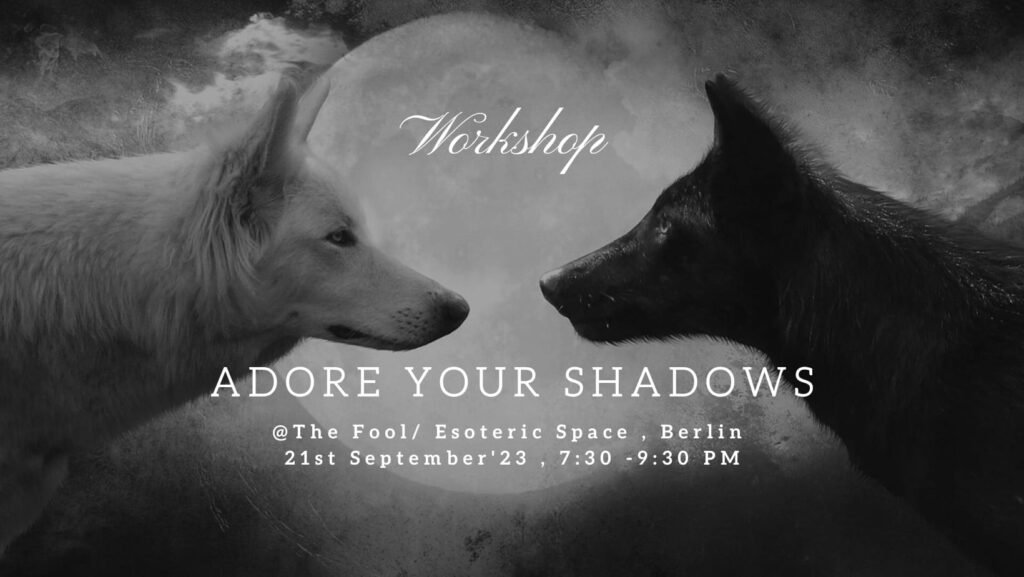 Adore Your Shadows
"One does not become enlightened by imagining figures of light, but by making the darkness conscious."
Carl Jung
Carl Jung defined the shadow as the "sum of all personal and collective psychic elements which, because of their incompatibility with the chosen conscious attitude, are denied expression in life."
Shadows are the qualities within us, that were through our upbringing not valued, appreciated and surely not approved.
To become to "good Child" lots had to be compromised, initial parts of our inner being shattered, and strong sparks of our personalities pushed deep down into non-existence.
But are we complete with only our light?
Are we able to navigate healthily through a reality of duality by only revealing half of our own dual charisma?
Come and discover.
About how each chakra has its own shadows!
And how to use these shadows to master this dimension.
Transcending all of them into blessings.
In a non-judgmental, loving embracing space!
To reserve a spot send an email to: info@thefool-berlin.com
or DM on social media www.instagram.com/thefool_berlin
www.facebook.com/thefoolberlin
When: 21st September 2023,
Doors open 7:00 PM
Start 7 :30 PM
End 9:30 PM
Where: The Fool, Skalitzerstr 43, Berlin
Energy Exchange: Donation based (sliding scale 10 – 20 Eur.). Two low income spots available (5 Eur.)
What to bring: A journal, a pen and an open heart to receive