Flesh for Fantasy – Reclaiming Forbidden Sexual Desires
May 17
@
8:00 pm
–
10:00 pm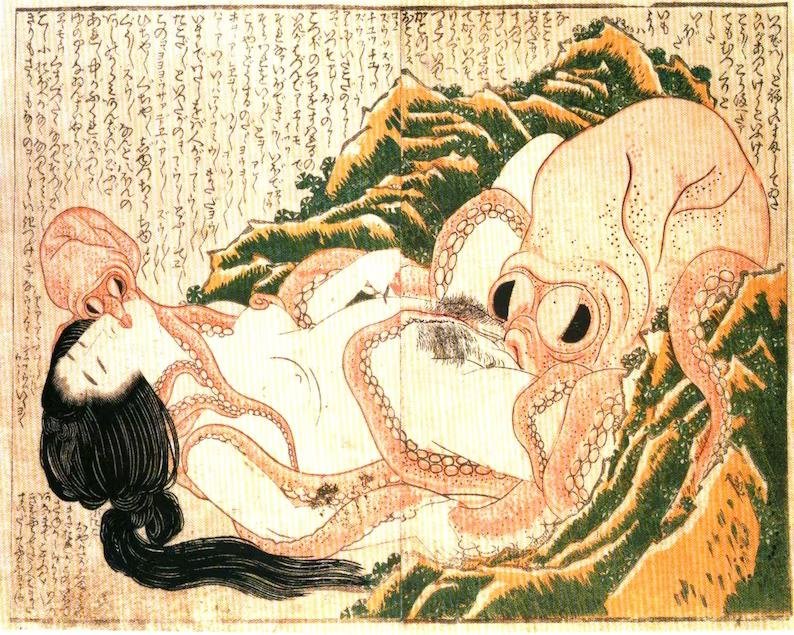 Flesh for Fantasy – Reclaiming Forbidden Sexual Desires
curated by: *absolute.minority
hosted by: ivanka mmmm
2hrs facilitated discussion & screening (music & mixer follows)
What beautiful monsters lurk in the shadows of your repressed imagination? Which wet paths of erotic discovery are you yearning to become acquainted with? Gloryholes, cruising, sex swings, tentacle porn, fisting, rosebudding, hentai, shibari, suspension, unbirthing, orgy edge play and the fist goes on.. the most interesting fantasies of course remain the most personal perversions.
Socially disapproved sexual desires, fantasies and practices are known as "perversions," "deviance" or "paraphilias." Perversions were medicalised in the mid nineteenth century until 1886, when German-Austrian psychiatrist, KrafftEbing, cemented human libidinal wildness into sterile, clinical captivity within the tome, "Psychopathia Sexualis". He argued that "perversions" were diseases of the "sexual instinct," involving deriving sexual pleasure from imagining and fantasizing about non-reproductive acts. The church in parallel had freaky "mortification of the flesh" practices in order to repent for sins and share in the Passion of Jesus – the early BDSM prototypes, yet now they condemn drag queens reading to children.
Therefore dear wetterosexuals (those aroused by that which makes them wetter), you are invited to an evening of deep, deep diving into collective kink, forbidden fantasies and the inner libidinal landscapes that simmer below our waking life consciousness.
visual erotic amuse bouche: Apocalypse After (2018) 35mins french with english subtitles
*absoluteminority: a deviant events collective. dance in the margins, colour outside the lines, shun normativity, cruise in the expansive weird.
open door at 19:00
starts at 20:00