Tarot Skills Mastermind Group
May 16
@
7:30 pm
–
9:30 pm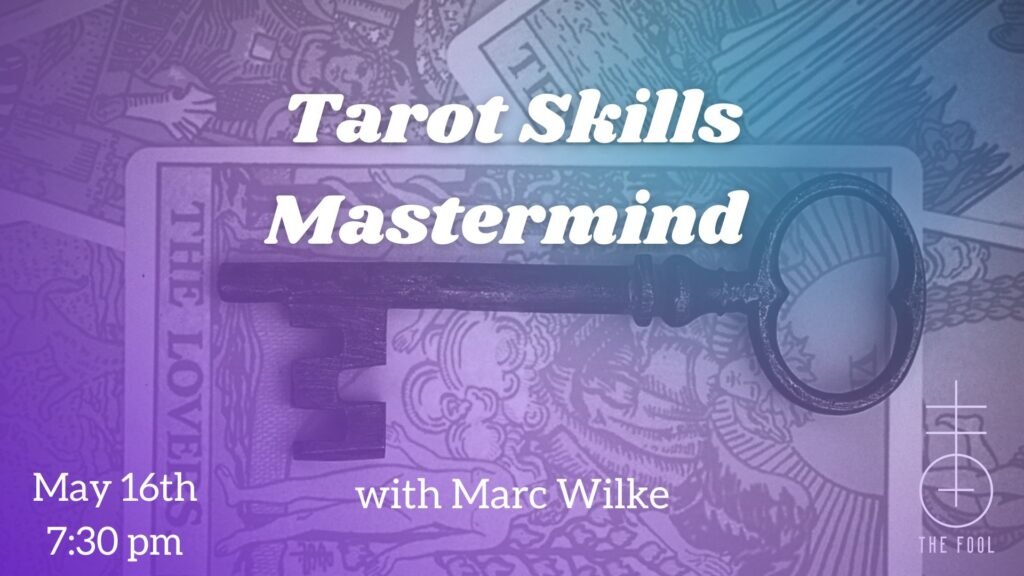 Tarot Skills Mastermind Group
Ready to up your Tarot game and improve your skills?
Connect with like minded people and be part of our Tarot Skills Mastermind Group.
Every month we get together to share and help each other with improving our Tarot Skills.
All levels of expertise, skill and knowledge are welcome. And you know the best thing?
Your problems become
Marc's problems and together with the hive mind of the group we will solve them and answer all your Tarot related questions.
This is a meetup, networking event, safe space and melting pot of esoteric seekers.
With over a decade of experience in oracular consultation, Tarot Coaching and teaching Tarot Skills Marc will facilitate the evening with
Tarot games
interactive group readings
expert tips for reading professionally in any high pressure situation
innovative layouts
techniques and approaches to read for yourself with ease and deep insights
open Q&A for ALL your Tarot related questions
And that's just what Marc plans to bring to the big table! Wait till you see what amazing knowledge and experience some of our advanced and expert attendees will share with you.
So pack your favourite Tarot Deck if you have one and join us! Let's grow and learn together!
PLEASE RVSP VIA DM OR EMAIL to save your spot at our table
Admittance
Donation based sliding scale 5-20€
Be there at 7:00 pm
Starting Promptly with closed doors at 7:30 pm