How to find and use magickal and spiritual objects
July 7
@
9:30 pm
–
10:00 pm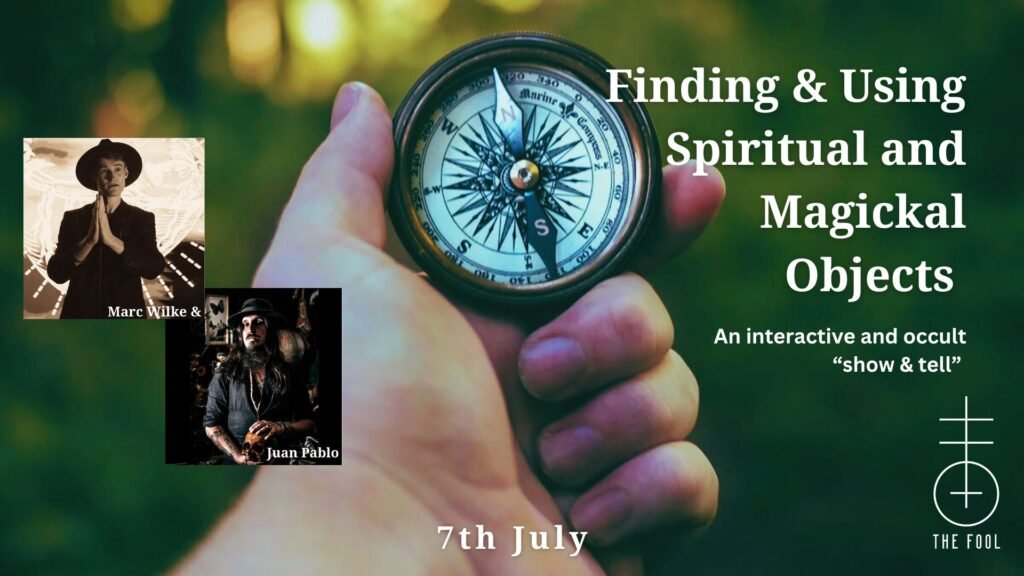 How to find and use magickal and spiritual objects

An occult and interactive "show and tell" with Marc Wilke and Juan Pablo
Join two experienced magickal practitioners as we dive deep into the art of finding, tending to and utilising the hidden energies within magickal objects for your spiritual advancement.
You'll have the opportunity to experience a diverse assortment of occult and spiritual objects first hand.
Get ready to handle and feel the different spiritual effects and powerful energies emanating from the unique and rare artefacts Juan Pablo and Marc Wilke have collected over their many years working in the magickal arts. Objects that are usually encased by glass and kept under wraps.
These include
authentic relics
activated amulets and tools for energy work
enlivened statues
"haunted" objects (prepared to work with them in a safe and beneficial way)
and many more
It is incredibly helpful to be able to hold onto and feel into so many different objects, especially if you want to develop your intuitive and psychometric abilities to allow you to find and work with your own spiritual artefacts.
Apart from that you will gain insight into developing working relationships with your tools under the premises of animism and residual energetic patterns. The stories behind each object will show you practical ways to go out into the world and start hunting for magickal objects to skyrocket your spiritual development.
Join these two gentlemen with fashionable hats for an inspiring and fun evening of experiential and casual learning. Feel free to stay after the presentation for chatting and connecting with likeminded people and enjoying some refreshments and music.
Doors open at 7 pm and we start on time at 7:30 pm with closed doors
Admission donation based 5€