Le Théâtre de la Guérison
March 9, 2022
–
7:00 pm
–
10:00 pm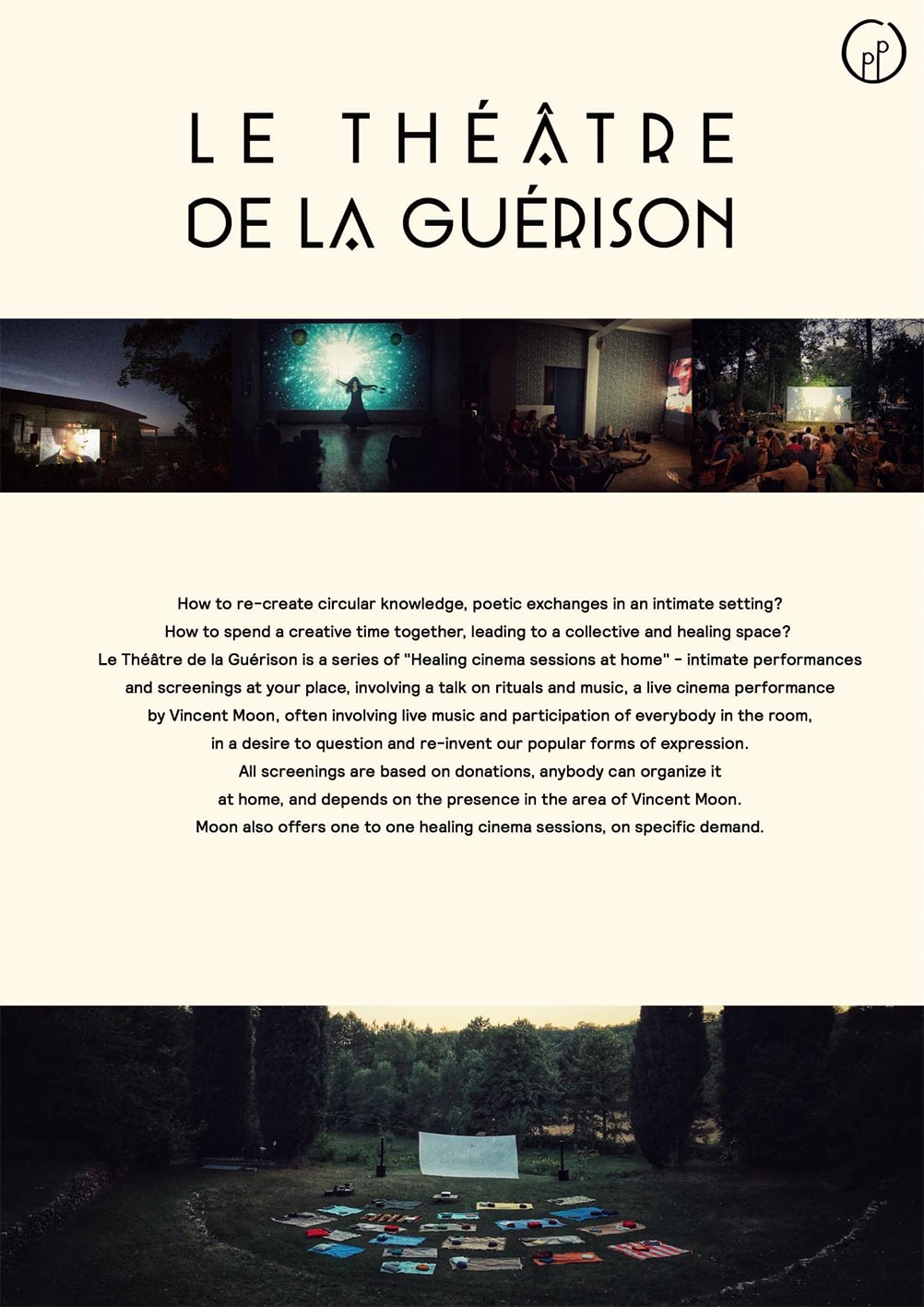 How to re-create circular knowledge, poetic exchanges in an intimate setting? How to spend a creative time together, leading to a collective and healing space?
Le Théâtre de la Guérison is a series of "Healing cinema sessions" – intimate performances and screenings, involving a talk on rituals and music, a live cinema performance by Vincent Moon.
All screenings are basedon onations!