Nil Wu Ming feat Schweinehornia
March 19, 2022
–
5:00 pm
–
10:00 pm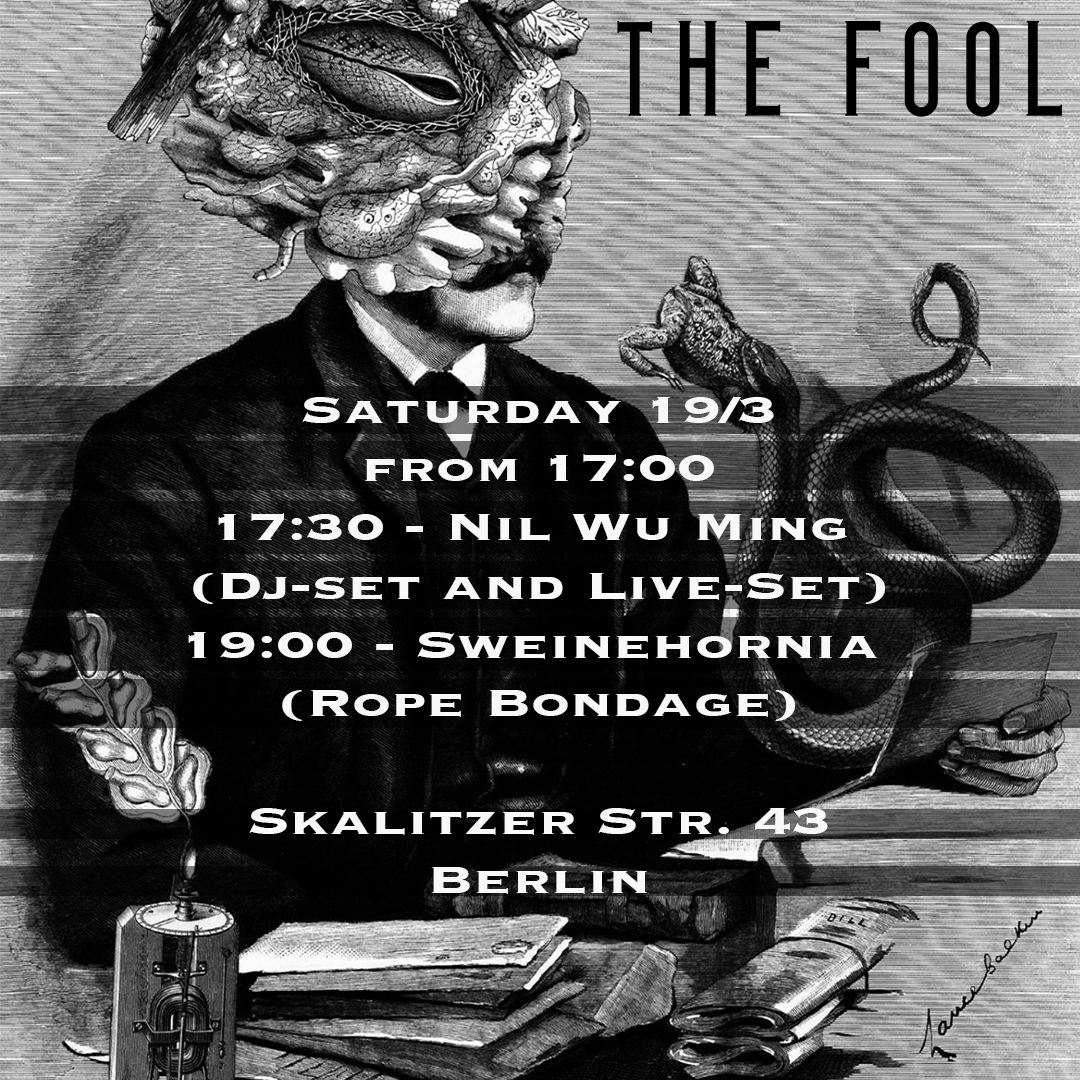 After a week of unpredictable but providential complications and improvements in our lives, we have decided not to miss our appointment on Saturday 19 March, so we look forward to seeing you from 17:00 onwards for an artistic aperitif accompanied by a selection of ambient music created by Nil Wu Ming.
At 19:00 Chandler Barnes aka schweinehornia will delight us with the enchanting forms of Shibari in which he is an expert and offers his teachings, all accompanied by a noise live-set by our beloved Nil Wu Ming, who likes to describe what will happen like this:
Divine time lines intertwined to manifest an unpredictable reality through attention manipulation.
Pure ignorance and grace.
Overstimulation finds it mirror image of absolute zero while extracting ones soul and smashing it through the earths stone crust.
Attention: fasting and isolation is suggested. Glandular spasms may occur.
Special post lobotomic lymph drainage sound massage offered to limited participants.