Mediumship Development Circle
October 16
@
7:00 pm
–
9:00 pm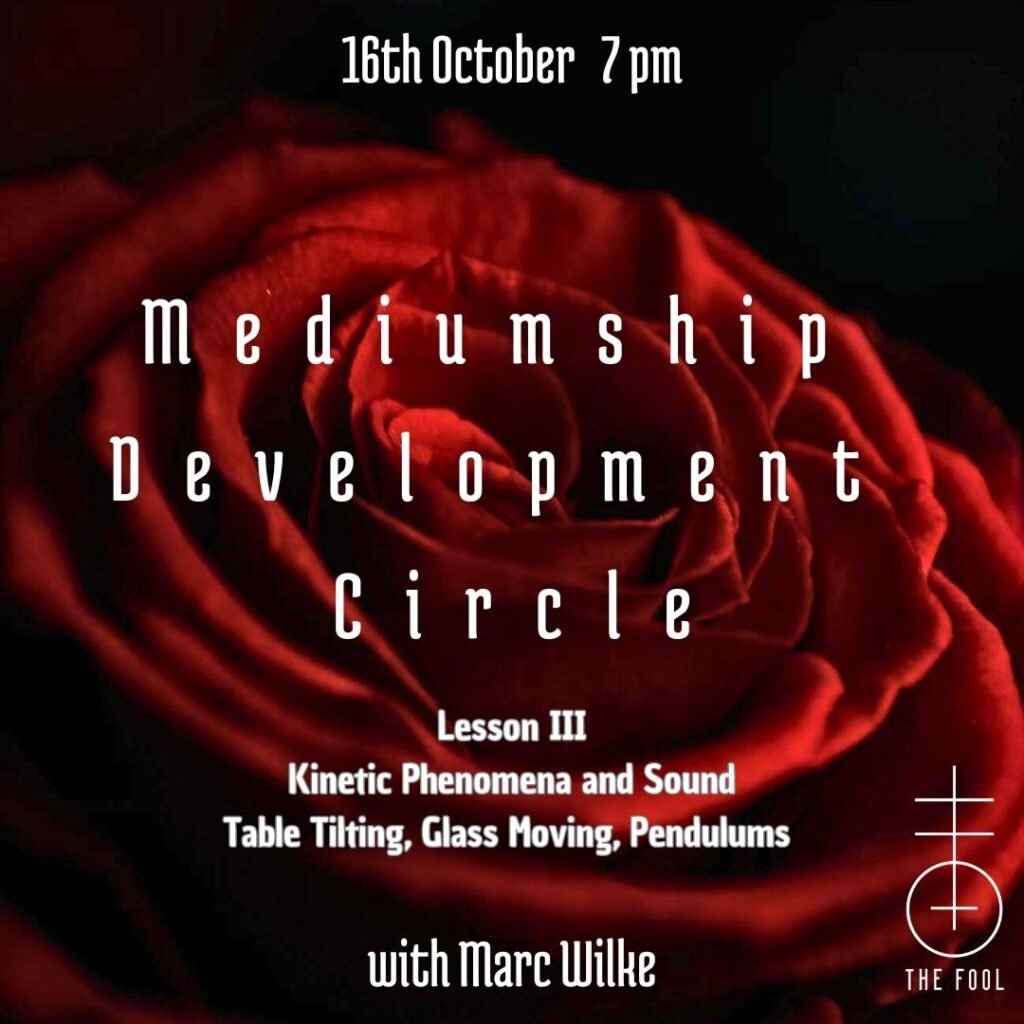 Mediumship Development Circle
Join us 16th September 7 pm
Together we will talk about AND practice (!) the collection of techniques referred to as kinetic physical phenomena which involves table moving and tilting, glass moving, Ouija Board and pendulums to open up a direct line of communication with the spirit world in a SAFE AND CONTROLLED way.
We will introduce the element of sound into our circle to support the energetic levels, raise vibrations and strengthen phenomena through chanting, mantra, humming and singing.
Bring your questions and ideas regarding the spirit world, mental and physical mediumship, spiritualism and séance, evocation and angels.
Marc will be your expert tour guide into this fascinating world and share with you his experience and learnings of 7+ years with séances and practicing as a physical medium.
The Mediumship Development Circle is a semi-public development circle dedicated to learning and growing together.
Every month we meet to learn about a new aspect of séance work and mental & physical mediumship. Everyone is welcome to join us at any point of the journey but only long term participants have a chance to receive a certificate confirming their commitment to this experimentation group and the curriculum of shared development.
Though we want to develop gradually and build upon the previous…
EVERY SESSION we will sit for some minutes in the circle together with spirit in a safe and guided way under expert facilitation from Marc to develop your own mediumistic and psychic abilities. These things don't happen in a vacuum and can only be learned by actually doing and experiencing them.
Future topics for lessons will include: ectoplasm, psychometry, reading photographs, apports, materialisations, table tipping, trance mediumship, precipitation (spirit writing) and much more