Abracadabra
October 29
@
5:00 pm
–
7:00 pm
Abracadabra means "as is spoken so is created", and this magick word has been repeated for at least 2000 years.
Some words are repeated over centuries because they speak to a truth about ourselves. In this session we will open up our magickal and imaginal sensitivity and explore the story of Merlin the Magician. It's a story for those who look deeper than the superficial to the forces beneath the surface that move us, forces we can bring into the light. It is for those seers who may not be so skilled in the games that people play, and have been targeted for it. And it is a story of growing into our power and finding the words that direct the story where we want it to go. 2 hours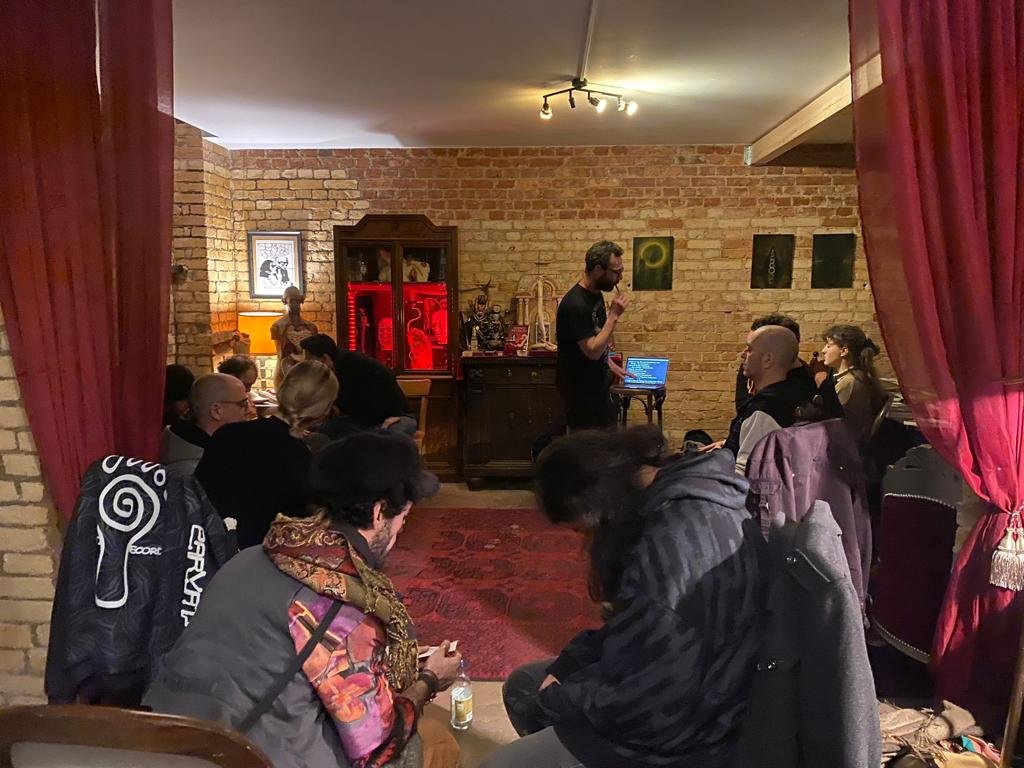 DANNY NEMU
Danny is a hypnotist, occultist and speaker fascinated by the latent powers of the mind in healing, magic and creativity, and how to bring them into the world in a safe and enjoyable way. His books Science Revealed and Neuro-apocalypse are out on Psychedelic Press.
RSVP via e-mail at info@thefool-berlin.com