'Mediumistic art' (Channeling Phenomena and creativity)
April 25
@
8:00 pm
–
10:00 pm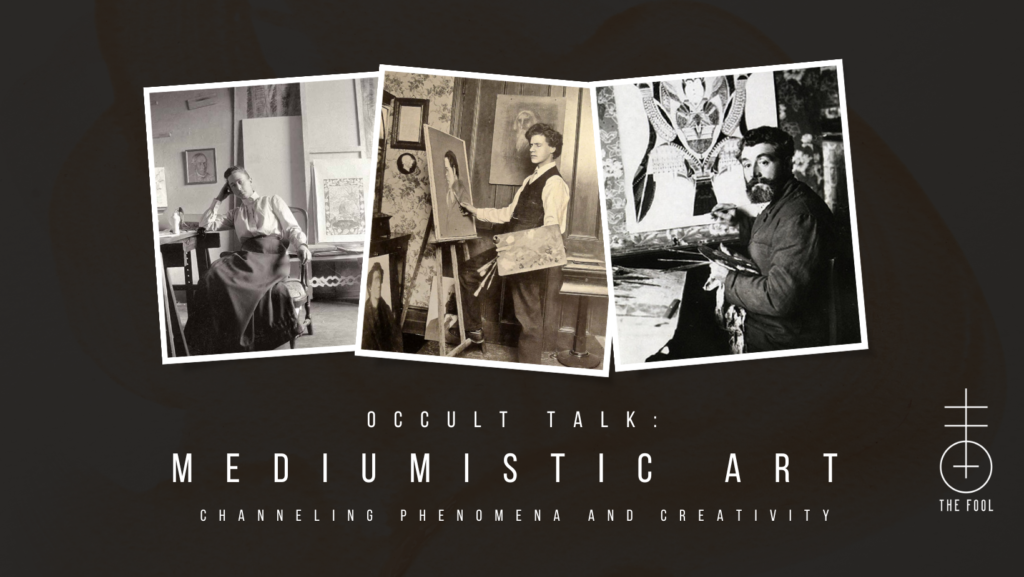 'Mediumistic art'
(Channeling Phenomena and creativity)
Creative possession, supernatural inspiration, artistic epiphany, automatic writing and drawing, channeling, cut-up, mediumistic art.
Since the dawn of human creativity, the connection between the transcendental world and artistic expression has been that of a constant dialogue.
Various techniques for "channeling" visions from other worlds and magical realities have seeped into our contemporary culture and have determined not only the avant-garde of art but have also shaped the methodologies of magic as we know it today.
Names like Austin Osman Spare, Hilma af Klint, William Burroughs or Ema Kuntz, just to name a few, are today solid references to this connection between magic and creativity.
In this occult talk we will share our personal experiences exploring various creative techniques in relation to our magical practice: Creative Synchronicities, Unexpected Manifestations, Mysterious Signs.
NOTE: This is not a workshop or a master class, it is a space where we will horizontally share our concerns and possible certainties on the subject.
We will conclude the experience by creating a Cadavre exquis (exquisite corpse) among the attendees who wish to participate.
This Occult talk will be the starting point for a series of talks on art and the occult over the next few months at The Fool.

This activity will be guided by Juan Pablo Arce Cardozoartist @latercera_mano
curator @occultureconference
and collector @thefool_berlin
Doors Open 19:00 Talk start 20:00 (closed doors)
Suggested donation: 6.66 to 9.99 euros